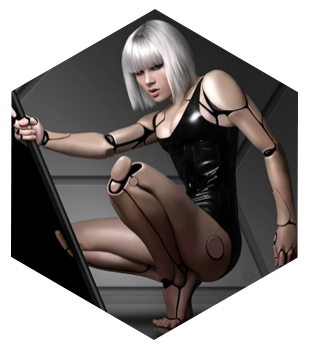 I am not a woman in tech. My project was rejected because I forgot to include a trigger warning. My boots weren't created by the right Etsy designer. My necklace was not cruelty-free. I wasn't invited to the "Top 100 Influential Female Entrepreneurs" party. I am not a woman in tech.
My startup never made it on the front page of Jezebel Magazine. My views weren't progressive or chic enough. My attitude was too aggressive. I was banned from Kickstarter for being a stalking victim, but the media ignored my story because I didn't act like a stalking victim was supposed to. My panel was never chosen for SXSW. I never got a paid vacation there. I am not a woman in tech.
Feminists scorned me for not being feminist enough. Hackers scorned me for not being Anonymous enough. My musical tastes were considered a part of the patriarchy. My friends were fired from their jobs for making misogynistic comments on Twitter. My attitude about kink was the wrong shade of grey, and I never got 50 to choose from. I am not a woman in tech.
I was too sexual to be taken seriously, yet too serious to show up at sex parties. I grew up trolling MUD's and AOL chatrooms: exposed to serial-killer-groupies and basement-pseudo-terrorists: online gangsters and thugs: villains who feminists would not be caught dead with. I must have missed the trigger warning, because I found them more interesting than the people who claimed to represent my gender.
I am not a woman in tech.
I discussed philosophy with monarchists and monarchy with philosophers. I talked to Male Rights Activists who understood my outlook on the human race. I spoke to women with pro-life views, and I didn't feel embarrassed to call them my friends. I wore the wrong dress to the convention. I ordered the wrong drink at the benefit party. I told the wrong joke to the CEO. I did not apologize.
I am a woman, and I love technology, but I am not a woman in tech.